Date: 28th Feb,  Venue:
Main Hall A, KTPO Expo Centre
---
LOOKING INSIDE THE BLACK BOX OF AN AI/ML BASED SYSTEM
By Anvita Bajpai, Founder, SunvAI  (Speaker Profile)
This talk would discuss what's inside the Black-Box of ML/AI based systems; and — the speaker would take you through the journey of possible consciousness that software and systems would achieve in near future using ML — the step-by-step evolution of the same. It would also walk through the automation aspect, as a result of it – and then try understanding the underlying ML layer for making it happen. The information in DATA – its types and complexities associates, and methods and architecture for handling this information for enabling the stated possibilities. This session would also help you try understanding the challenges from enterprise perspective – specially ones, which have grown and evolved over years. What gaps between reality and technology they would have to face, and how to overcome them.
Key takeaways 
Understanding of "Why Data is New Oil?"

End-to-end knowledge of building an AI-based s/w product.

Ability to generalise this knowledge for their business use-case.
---
WHAT YOU SHOULD KNOW TO APPLY DEEP LEARNING IN THE REAL WORLD
By Kirti Srivastava, Co-Founder, and CEO, PY Technologies (Speaker Profile)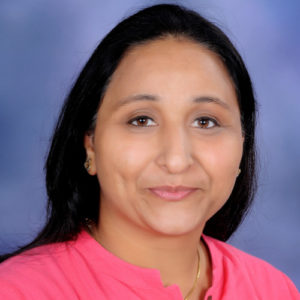 Deep learning is a subfield of Machine learning (ML) that is continuously changing the world around us. From driverless cars, speech recognition computer vision to natural language processing, Deep learning is making everything possible. It has become the most discussed topic of Industry as well as academia and is affecting nearly all Industries. Deep learning (also known as deep structured learning or hierarchical learning) is part of a broader family of Machine learning methods based on learning data representations, as opposed to task-specific algorithms. Learning can be supervised, semi-supervised or unsupervised and it is inspired by the human brain and how it perceives information through the interaction of neurons.
The goal of this talk is to share amazing practical applications of Deep Learning that are being built by people across the world. It's exciting to know about the opportunities that this field brings.
To apply Deep Learning, either as an individual practitioner or as an organization, we need to know two things:
The "what": This provides an idea of what the latest developments in Deep Learning are capable of and what type of problems can be solved using deep learning.
The "how": the technical capability to either train a new model or take your existing model and get it working in production.
Key takeaways
Know what are the business problems that can be resolved using Deep Learning
Identification of Business use case
Challenges that you face during implementation
Baby steps towards implementation in an organisation
---
ACHIEVING IMMERSIVE EXPERIENCE WITH IOT FOR NEXT-GEN DEFENSE
By Dr. Subha P Eswaran, Senior Scientist and Chief Smart City Advisor, CRL-Bharat Electronics Limited (Speaker Profile)
IoT-Start-ups, AI/ML developers, Digital designers, Defense sectors
Thia talk would cover the basics concepts of IoT, Basics of ML. It is for IoT-Start-ups, AI/ML developers, Digital designers and people working in the defense sector to understand what IoT has to offer for the defense Industry
Subtopics
Digital Twin Modeling Concept
Multi-model Learning Methods
Augmented Analytics Concepts
Key Takeaways
Understanding the role of IoT in the Indian defense
Understanding the bsic concepts of AL/ML
Future of IoT in India in defense
---
IoT FOR ENVIRONMENT
By Poonam J. Prasad, Senior Scientist, CSIR-National Environmental Engineering Research Institute-Nagpur, India (Speaker Profile)
Most of the cities of the worlds are facing the issue of pollution at a large scale, Indian cities are also on the list. Several monitoring and mitigation steps are being taken by the government and regulatory bodies for solving them but the issues remain the same and most of the time it is increasing day by day. Since this is the technology era where users and society use IT tools at large for issue resolution. Therefore, many researchers have already started to utilize the latest technological tool for solving environmental problems. Internet of Things(IoT) is one of the emerging tools where it can help the users and researchers to monitor the surrounding pollution condition on a real-time basis.
Key Takeaways
Why should we consider Blockchain for healthcare in India?
How would that new model work?
What are the low hanging fruits?
A few examples of other initiatives globally?
---
AI For "SMART"NESS
By Alex Jojo Joseph, Program Director, IBM (Speaker Profile)
Industry 4.0 drives collaboration and networking across the factory value chain for the increased ability to connect and manage devices; and for reason of near real-time data collection which leads to a whole lot of insights of what is happening. While this entire concept will enable the Enterprises to become better connected it will mean the traditional architecture  to converge and flatten as solution providers port or re-write existing applications to run on top of IoT platforms. IoT enabled MES, sensors, instrumentation, controls, assets, and materials will be the new norm. In this context, new business models for Smarter Factories will be around descriptive, predictive and prescriptive analytics – which will be the difference maker. Smart Factories need to be designed with much resilience in planning, to ensure zero tolerance to disruption. IBM's  research driven IoT Solutions offer a wide range of AI models to drive cost savings and operational efficiency across the factory and its buildings value chain. For eg. Energy, being limited, and at the same time for being one of the major expense in any Industry, will need to be treasured for optimal (or sustainable) usage. This is another significant perspective of a Smarter Factory, which is driven from the context of Energy Optimization – again driven by the right use of AI models. The session is intended to discuss the strides which could be made, by using AI and IoT, in a factory space which is on the path to 'smartness' for the process and for the building.
---
IoT, NFV, SDN AND AI: WILL NETWORKS BE THE SAME AGAIN?
By Kaustubha Parkhi, Principal Analyst, Insight Research (Speaker Profile)
SDN makes it simpler to roll-out services, while NFV makes it simpler to emulate network functions. Both technologies, while independent theoretically, go hand-in-hand due to their inherent synergies. What do these technologies mean for IoT? Do they make IoT implementation simpler? Is it more intuitive to monitor IoT setup in an SDN-enabled network? These questions are relevant as an evergrowing number of telecom operators globally, and even in India continue to steadily adopt SDN and NFV constructs in whole and in parts. There are some obvious synergies in terms of network design flexibility and rapid response to localized spurts in network resource demands that SDN/NFV facilitate and IoT setups require. These benefits cannot be looked on in isolation as SDN and NFV implementations face formidable challenges such as product solidity and telco apprehensions. This presentation will look at the pros and cons beckoning the co-existence of IoT and software defined and virtualized network functions and networks themselves. The presentation will include case studies detailing telco approaches to accommodate IoT in SDN/NFV environments. It is pertinent to note that Insight Research is deeply engaged with various aspects of SDN and NFV market forecasts. The presentation will also draw relevant metrics from the quantitative market research conducted by Insight Research on these topics.
Key takeaways
State-of-the-art of IoT implementation under direct telco management
Specific quantifiable benefits and challenges in terms of revenues and time for IoT implementation through SDN and NFV adoption.
Well-defined IoT and SDN/NFV co-existence challenges and approaches to mitigate them
---
TEST AUTOMATION USING ANALYTICS, ROBOTICS AND MICROCONTROLLERS
By George Ukkuru, Head of Quality Engineering, UST Global (Speaker Profile)
Although Test Automation is not a new, many retailers are struggling to test POS systems successfully . Automating applications that have hardware interfaces say Point of Sale is quite challenging. For example, the manual Intervention poses a major automation challenge and human elements such as cashier activity are dynamic in nature. POS generally Interfaces with multiple applications with diverse configurations and different technologies and cover scenarios like managing returns, exchanges, discounts and different payment platforms. The numerous multiple interactive test cases increase the challenge and the complexity. To overcome these challenges on has to development a solution that will comprise of KVM Switches, Automation tools, Microcontrollers, Robotic Arms to automate tests.. Automating the test process for POS system will address many issues including Increased Time to Market / Cost complex integrations and reducing manual testing effort will enable the businesses to meet the key test objectives and increase the throughput of releases to production.
Key takeaways
How to improve speed
How to use Robotics for Automation
What are the potential tools required for Robotics and microcontrollers
---
Talks in this track will be updated soon! Meanwhile, you can check out the rest of the conference here.