Date: 26th Feb,  Venue:
 Conference Hall B, KTPO Expo Centre
---
BLOCKCHAIN, SMART CONTRACTS AND CURRENCIES BEYOND BITCOINS
By AT Kishore, Principal Consultant Telecom, UTL Technologies (Speaker Profile)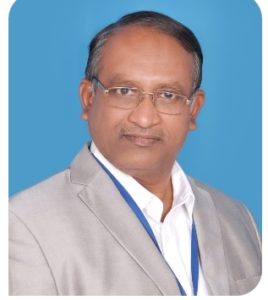 This talk would focus on IoT and smart technologies being deployed worldwide during this decade starting 2010-2020. It will highlight some of the possible use cases of taming the blockchains to reveal than conceal identities and true nature of transactions as long as the players are not individuals who may want to hide some of their consumptions patterns or details to be made public from their privacy rights, but large organizations who do not need shelter of safe havens to park funds off from tax world. A lot of new economy catalyzed by this social engineering could evolve with carefully designed smart contracts between various bodies of governments and world traders to ensure win win and fair play amongst all players concerned. Ince the onus to contradict one or others' actions or transactions from the pure merit of mathematics and scientific and technologies that are proven to endorse the world view of bringing in transformation in international financial deals and prevent corruption by making best use of the power of the distributed consensus and approval chains much like EDI in the past with more value added features that the approach taken by Blockchains as implemented for bitcoin use case.
Key Takeaways:
What is blockchain and what are new nature of transactions through blockchain?
What are smart contracts and its use cases in the industry?
What is the social impact and benefit of bitcoins?
---
EMAIL SERVICE ON BLOCKCHAIN
By Vinay Krishna Founder, Director Technology, Pingala Software India Pvt Ltd (Speaker Profile)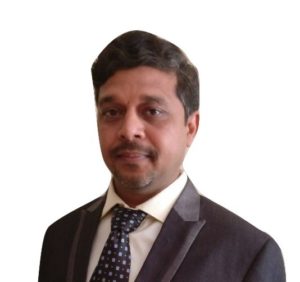 Blockchain based mail service is a unique implementation of email communication redesigned, which avoids any flaws in existing email protocols by looking at email communication from a very different perspective. It can be implemented with the help of intensive research done on existing security flaws in email protocols and how can a most secure email service be built to benefit organizations and governments.
Key Takeaways:
Email service can be based on blockchain;
Improve email security;
Immutable file sharing
---
BUILDING SCALABLE, SECURE HIERARCHIAL ROOF 'S USING DISTRIBUTED HASH TABLES
By Neeraj Kumar, System Architect in the Cloud R&D division, Huawei (Speaker Profile) and Rohit Sardesai, Senior System Architect -PaaS team, Huawei (Speaker Profile)
The proliferation of IoT devices has resulted in massive amounts of data generation which needs scalable, robust platforms to process the data and make some meaning out of it. It becomes very important to have a reliable, robust method to perform authentication/authorization of millions of devices at such a large scale.
Since blockchain cryptographically authenticates transactions at scale, it becomes an ideal choice to implement secure device lifecycle management. Blockchain eliminates the possibility of man-in-the-middle attacks and the use of hash pointers prevents data manipulation as it is extremely difficult to reach consensus in a large IoT network.
As IoT devices become more
intelligent/smart, they will exhibit the ability to interact with each other and make context-aware decisions based on consensus in a decentralized ecosystem and without any human intervention. IEEE P1931.1 is a standard for an Architectural Framework for Real-time Onsite Operations Facilitation (ROOF) for the Internet of Things. It provides next-hop connectivity for the Things needing real-time context building and decision making.
ROOF acts like a service registry where blockchain can be hooked in to ensure all transactions are valid. Secure device provisioning can also be achieved via blockchain. Doing this at a scale of billions of devices is where ROOF auto-configures these devices using blockchain thus saving time and money with a reliable method avoiding roque errors.
Although it seems natural to use blockchain in ROOF as a validation mechanism for secure device provisioning and management, there are a few challenges in adapting blockchain to an IoT infrastructure. For example, limited computing power and memory on the 'things' preclude replicating and validating against a universal ledger necessary for non-repudiation. Moreover, deploying blockchain over such a large scale is problematic for mission-critical applications such as IIoT given the notorious consensus delays in traditional blockchain systems.
In this talk, we address these issues in the light of recent advances in distributed computing that offer alternative strategies that are scalable, memory and compute-efficient, and fit naturally in the ROOF paradigm. We describe techniques such as the adaptation of traditional distributed hash tables (DHT) to incorporate data locality, device heterogeneity and membership constraints. We also present secure load-balancing, privacy, and fault-tolerance using coded computing. Finally, we presset-theoreticetic approaches to enable hierarchical routing based on membership and latency constraints.
Key takeaways
What is Blockchain and why it's suited for IoT
What is IEEE 1931.1 ROOF standard and what are the advantages of ROOF with Blockchain
What are the Problems scaling Blockchain for IoT
What are the approaches to solve these problems using DHT's, coded computing for privacy?
---
SECURE AND DECENTRALIZED LIVE STREAMING USING BLOCKCHAIN AND IPFS
By Shahcindra, CEO, REVOtic Engineering (Speaker Profile)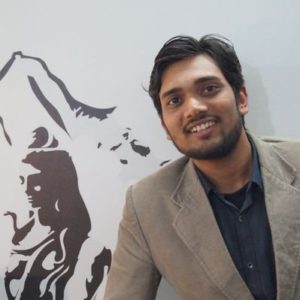 Decentralized cloud systems are proving to be much more advantageous than centralized cloud systems. They distribute power away from a central authority, cut down operation cost, have greater fault tolerance, fewer trust requirements between storage providers and data owners and is less prone to attacks. InterPlanetary File System, a protocol to create a content-addressable, peer-to-peer method of storing and sharing hypermedia in a distributed file system can revolutionize how we share the media content over the internet. We provide an overview of the current systems to stream media over the internet and describe various problems that these systems face with regards to media delivery, governance, and distribution. We exhibit, how with the help of IPFS, Blockchain based Smart Contracts and HTTP Live Streaming (HLS), it is possible to minimize, avoid and diminish the problems associated with the traditional media delivery system and how we can improve the overall efficiency of media delivery systems. We explain how the conventional framework of media delivery can be transformed by IPFS based delivery network supported by HLS streaming for all kinds of distribution model (live or on-demand). We also propose a novel method to decentralize the cloud storage system using a separate server and client-side applications.
Key Takeaways:
Understand the decentralized architecture
Create a Private Blockchain Network
Design Blockchain Based Applications
Smart Contract Applications
Innovations in Live Video Streaming
---
Many more talks in this track will be updated soon! Meanwhile, you can check out the rest of the conference here.