Role of Responsible AI on Industrial IoT Solutions
With the launch of NASSCOM AI Hub for Responsible AI, it has become essential that the industry should gear up in bringing responsible AI solutions to the market, as studies reveal Industrial IoT Market Size to worth Around USD 1742.8 Bn by 2030. In this talk, we focus around creating ethical IIOT solutions, and learn the essential elements of Responsible AI when we take in device data and train ML models. The talk emphasizes privacy, security, fairness, explainability, and sustainability aspects in two phases.

1. Learning Phase: By storyboarding, participants would understand the need for incorporating privacy and fairness, and at the same time deploying the solutions for a sustainable environment. This phase also illustrates common ML attacks of the past and present, the need for protection against such attacks, and the penalties incurred in violation of data protection or fairness laws and regulations.
2. Design Phase: This section covers some of the key architectural aspects involved in designing the IoT-enabled predictive system so that the system does not discriminate against minority groups. Further, it also demonstrates best practices as an organization we should practice to deploy such scalable solutions to wider audiences.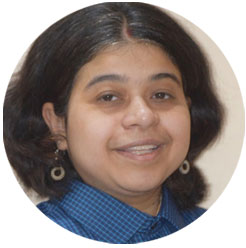 Senior Manager Data Sciences | Publicis Sapient