KEYNOTE PANEL DISCUSSION ON – PROFIT FROM IOT
Competence to Design & Innovate
Indian Design Engineers' Skills –
Status Review, Challenges & Opportunities for growth in India
Moderated by Narang N Kishor, Founder, Narnix Technolabs, Chairman of Sectional Committee on Smart Infrastructure, BIS (Speaker Profile)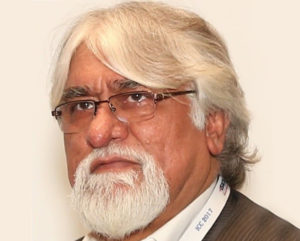 Every true IoT application or solution needs cross-domain expertise. Internet, per se, has been considered the forte and playing field of software professionals. But, IoT brings new challenges in the way of sensor fusion, communication technologies and energy/power management of the edge nodes. Unless a designer can design the most optimized edge nodes and communication nodes, the solution shall not pass the acid test of reliable and sustained performance in the field deployment environment.
India is today viewed as a country with the capability to design, develop and manufacture innovative products for sale in local as well as global markets. Research and development capabilities paired with engineering, software, and technology integration abilities are essential ingredients for manufacturing enterprises.
Some of the major Gap Areas in design skills in Indian Design Engineers are – Hardcore & Comprehensive Product/System design, Hardware Design, RF, Analog & Mixed Signal Designs and Reliability & Compliances issues in the design.
The panel discussion shall discuss along with known challenges, the chromosomes of Structured & Comprehensive Innovation encompassing Design in India – Evolving Entrepreneurs and Startups, Capacity Building & Skill Development, Creating Excellence IN Innovation, Patents & IPRs, Monetizing Patents.
The distinguished Panelists shall provide some unique actionable insights to build the Innovation temperament and Design Competence in the Design Engineers that could catapult them and their respective organizations to global leadership positions in the chosen domains.