KEYNOTE PANEL DISCUSSION ON – PROFIT FROM IOT
Applications & Business Models
Reality check of the Hypes, Myths, Contemporary Practices and Imperatives
in the shifting Socio-Techno Scenario.
Moderated by Narang N Kishor, Founder, Narnix Technolabs, Chairman of Sectional Committee on Smart Infrastructure, BIS (Speaker Profile)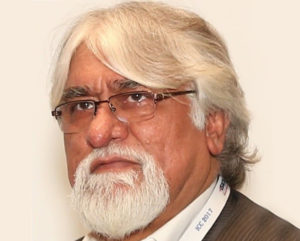 Most analysts project a 20% CAGR for IoT – and that's a faster adoption rate than the growth of any economy – to some that means that things are not broken. However, the ground reality in India is a far cry from this rosy picture. All IoT companies are still struggling to get a foothold on the market.
Why so? Because the Internet of Things is all about "heterogeneous" and "aware" devices interacting to simplify people's lives in some way or the other. And, the heterogeneity of the IoT paradigm has fragmented the market. In this absolutely heterogeneous scenario, coming up with common harmonized standards is a major hurdle. We need to see acceleration and a maturing of common standards, more cross-sector collaboration and creative approaches to business models – viable and acceptable business models of services based on the IoT. Convergence of the multitude of stakeholders of the IoT ecosystem to common business models and standards is a major imperative for the wide acceptance of the IoT wave by the masses.
The panel discussion shall discuss along with known challenges, some interesting applications and business models that could help the boost in business revenue in IoT business.
The distinguished Panelists shall provide some unique actionable insights to make our IoT & hence, the Electronics Industry become a Significant Contributor to Manufacturing Competitiveness of INDIA and build up a comprehensive "Indigenous Eco-System" to cater to the Local as well as Global NEEDS.