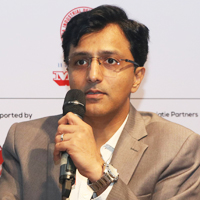 HITACHI Vantara, Director Consulting Services
Nimish has 20+ years of industry experience working with many top organizations like Mahindra, BMGI, Wipro, IBM, Cisco, KPMG and now Hitachi. He has worked with Consulting and Technology companies and led multiple roles in the tenure. From being part of a Marketing, Sales, Business Development to setting up IOT Practice , leading P&L. Additionally working with the Global Strategy and Operations team to enable them to grow business multi fold.

He brings the business understanding and a broad Technology understanding to help clients implement Digital transformation. He has also worked with start-ups as an advisory to enable them on sales and expansion strategy.