India Electronics Week has moved to a new venue – KTPO Trade Centre, Whitefield, Bengaluru
The first and most obvious question – why?
We understand that BIEC is a great venue with all required facilities and probably, better than any other venue in Bengaluru. But the biggest and the most important thing it lacks is, accessibility.
Our internal survey of expo visitors as well as a select group of exhibitors revealed that traveling to BIEC was always a task. Attending the event at BIEC would mean a traveling time to- and from the venue back to the city of at least 4 hours. And that's why a lot of people relevant to our exhibitors might not be attending the show at all.
Enters KTPO.
A venue right in the heart of the technology hub of the city – Whitefield. KTPO offers a unique opportunity to our exhibitors as the technical & business audience that they want to meet, a sizeable percentage works in offices surrounding the venue. Some of the unique advantages that KTPO offers are:
Nearer to the city centre than BIEC: So time to commute to the show gets reduced
Repeat visits from interested visitors: Visitors can make plans to make multiple visit to the show
Major R&D and Design Centres in Vicinity: Be it PSUs like HAL, ISRO or MNCs like GE, Tata etc. all of them have major offices and development centres near KTPO
Major concentration of techie audience near the venue: Owing to the presence of major corporates, there's a large concentration of design engineers & technical decision-makers in and around Whitefield. Therefore, there is a great chance of quality techies visiting the show
Corporate hubs and industrial areas in the vicinity: That makes the event ideally suited for the presence of business decision makers as well
KTPO Trade Center, Whitefield Industrial Area, Bengaluru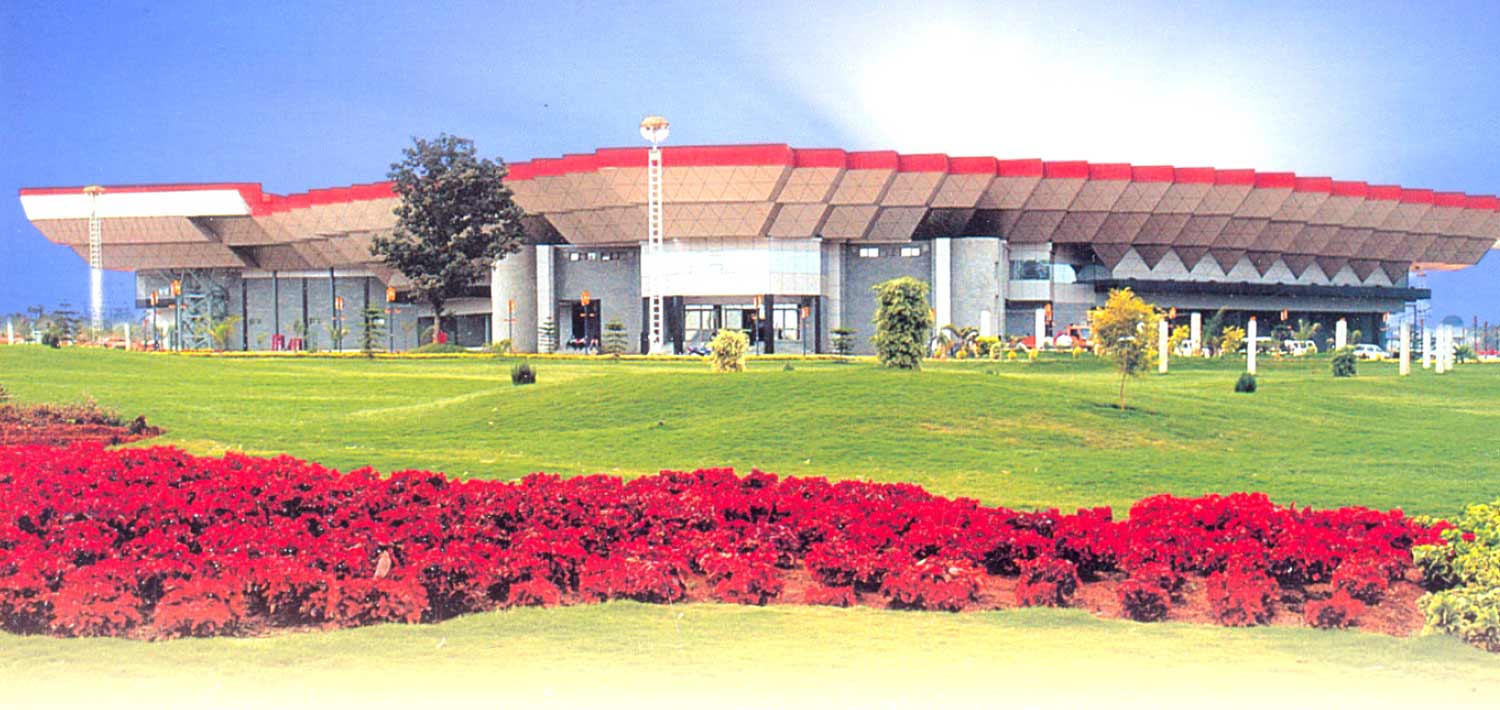 Bengaluru, Karnataka's beautiful capital city is Asia's fastest growing city, known as the Silicon Valley of India. Bengaluru houses many reputed institutions for higher learning, research centers, laboratories and scientific establishments. Today, the garden city is fast emerging as India's hi-tech industrial destination.The Karnataka Trade promotion organisation (KTPO) has been established to promote domestic and international trade. This is a joint venture of India trade promotion organisation and Karnataka industrial areas development board. The trade center Bengaluru has been set up at plot no 121, export promotion industrial park, Whitefield Bengaluru, over an area of 50 acres. An air conditioned exhibition hall and 11 open exhibition halls have been constructed all around the exhibition hall for display of heavy equipment, machineries etc.
The main feature of the Exhibition & Convention hall is the space frame roof measuring over 10,000 Sq.Mtrs.This is perhaps the first time in Bengaluru, a space frame of this magnitude has been constructed by integrating four geodesic domes of 18 Mtrs X 18 Mtrs.The trade centre is architecturally and technically designed to be a "State-of-the-art" Exhibition complex.Cantilever projections of 18 Mtrs have been used.The space frame is designed to rest on One Central Steel Pylon.The central pylon also houses a hall master room.All the geodesic domes are covered with glass fiber reinforced plastic composite panels.The entire space frame is cladded with aluminium composite panels imported from South Korea for better aesthetics and thermal insulation. A mezzanine floor has been introduced over an area of 1500 Sq.Mtrs.to have conference rooms for delegates.