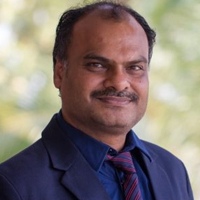 Executive Vice President & Chief Operating Officer, DBS
Sandeep Agarwal has 23+ years of industry experience covering a broad portfolio in across diverse sectors such as Industrial, Consumer Electronics, Digital Enterprise, Telecom Communications, Enterprise Networking, Embedded Technologies and Data Center Domains. At Happiest Minds, Sandeep built the ER&D business acquiring some major and marque customers in Networking, Industrial, Semi and Embedded Technologies. Sandeep helped incubate the IoT focus and forged solid partnerships with Intel, Microsoft, PTC and many other companies to provide end-to-end solutions and system integration services to Happiest Minds' customers. As part of the Executive Board, Sandeep supports various major and minor initiatives at the company level. Sandeep also actively participates in the ER&D council at IESA and NASSCOM apart from actively partaking in the start-up eco-system.
Prior to joining Happiest Minds, Sandeep was with MindTree for 12+ years and was part of the core team that was instrumental in growing MindTree's Product Engineering Services business in the global market. He played a key role in establishing successful multi-year relationships with a host of Fortune500 companies. Sandeep was also a recipient of MindTree's prestigious Chairman's award and Citizen's award and headed the PM Council at MindTree for the year 2007-2008.
Sandeep started his career with Tata Unisys in Mumbai, and then moved onto working with Lucent Technologies Bell labs as part of their 3GPP/UMTS initiatives in the late nineties.
Sandeep is a regular speaker at international and domestic industry events and outside of work he is a core member of Words of Peace, Global non-profit organization to support and spread message of peace promoted by its founder Mr. Prem Rawat.
Sandeep Agarwal holds Bachelor of Electronics Engineering degree with distinction from Shivaji University, Maharashtra and also completed the Advanced Computing Diploma from CDAC Pune.