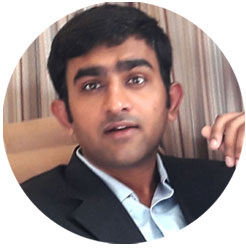 CoE-IoT, Lead Business Analyst | Happiest Minds Technologies
Currently working as a Lead Business Analyst at CoE-IoT, Happiest Minds Technologies. I have previously worked with Innominds, Smartron, Exilant Technologies, Education and Research Network (ERNET), India and the Indian Institute of Science (IISc). 
I have more than 9 years of experience in core wireless technologies. Specialized in IPv6, IoT, WiFi, Bluetooth, WLAN, routing 5G, Software-defined networking (SDN), IETF protocols such as NB-IoT, CoAP, QUIC, 6TiSCH, 6LoWPAN stack , IoTivity framework and 5G technologies in the development of innovative IoT products and specializing in real-time operating systems (RTOS) like OpenWSN, Contiki OS, RIOT, FreeRTOS and numerous embedded systems. An active member of IETF, IEEE, IIESoc,
 YIGF and the Internet Society (ISOC), and a regular speaker and contributor to IoT-related forums and working groups. Certified from Internet Society (ISOC) as a trainer for "Building Wireless Community Networks". Adhoc-MAG, Multistakeholder Advisory Group, Youth Internet Governance Forum (YIGF) India. Fellow awardee for Asia Pacific Advanced Network (APAN), Internet Engineering Task Force (IETF) and India School on Internet Governance (inSIG). I was recognized in 2016 & 2017 as one of the Top IoT Thought Leaders for my contribution towards the advancement of IoT in India.
UPCOMING SESSION(S) by this Speaker
1. HOW TO OPTIMISE HARDWARE DESIGNS FOR EFFICIENT MANUFACTURING AT MULTIPLE SMALL-SCALE PLAYERS​ (Read more about this session)