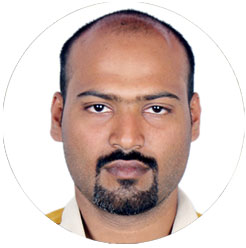 Senior Developer | Siemens
An avid Automotive and Electric Mobility Technology Enthusiast , with background in Computer Science Engineering and Postgraduate Diploma in Artificial Intelligence and Machine Learning from IIIT, Bangalore. Rich experience working in AUTOSAR(Automotive Open System Architecture) being member of the Autosar Consortium and Work Package Group and Worked with Automotive pioneers Bosch and Continental across verticals and various Products lines , particularly in development of the Adaptive AUTOSAR stacks in the area of Security, Over the Air Updates and Diagnostics for enabling the next gen and connected Mobility.
Design and Implementation of these stacks based on the Service Oriented Architecture for Distributed Systems. Exploring the Area of Heterogeneous Computing , Hardware Security Modules and use protocols such as SOME/IP and DDS for Middle ware connectivity. Contribution to the Object Management Group (OMG) for enhancement of DDS standard specifications. Innovating and Building Applications / models using Linear Regression, Convolutional Neural Networks and Recurrent Neural Networks for the Adaptive Autosar platform for detection of various anomalies in the System using OpenCV(Image Processing) and Keras.
UPCOMING SESSION(S) by this Speaker