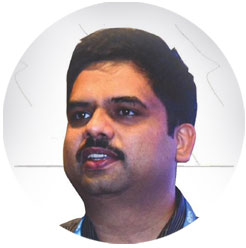 Faculty - Specialist | L&T Technology Services
Rajesh is Faculty & Specialist in L&T Technology Services, working with Global Engineering Academy(GEA) unit . He is currently aligned with training & competency development in the areas – Infotainment Systems, OS+Middleware Solutions, App/HMI Development, Digital Connectivity requirements of engineering products as per organization's business roadmap and industry trends. 
He has 17 years of experience with core focus on Embedded Systems, Linux, IOT, Open Source solutions with a wide span of industry & academia associations. He is the guest author for Open Source For You (OSFY) Magazine and renown speaker for many embedded, open source conferences, delivered talks and workshops in the areas of Embedded Systems, Linux & IOT eco system.He loves teaching, Linux & open source, keen on FOSS adoption among the community.
UPCOMING SESSION(S) by this Speaker