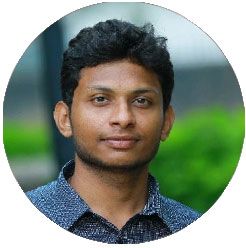 Co-founder & CEO | DrinkPrime
I am the Co-founder and CEO of DrinkPrime, the IoT-enabled, customised water purifier on rent trusted by 1 lakh+ users. 50% of India does not have access to safe drinking water and DrinkPrime is focused on solving this problem. DrinkPrime has been recognised as a part of Fast Company's 'The 10 most innovative Asia-Pacific companies of 2021' and in Forbes Asia 100 To Watch list. 
Using the Internet of Things (IoT), DrinkPrime constantly monitors the water quality received by every subscriber to ensure they get clean and safe drinking water. This innovative approach has led to DrinkPrime being backed by Omidyar Network, Sequoia Surge, 9 unicorns, Alteria Capital, Northern Arc, UC Inclusive Credit, and Western Capital among other notable investors. Before starting DrinkPrime, I was in the compiler research team at Advanced Micro Devices (AMD) where I worked on next gen AMD servers. I am a Master of Engineering graduate from the Indian Institute of Science (IISc) in Bengaluru.
UPCOMING SESSION(S) by this Speaker
1. INTEGRATING IOT INTO THE 30-YEAR-OLD WATER PURIFIER INDUSTRY (Read more about this session)